Digital Human Modelling Ergonomics Consultant
Morgan Maxwell supports engineers during the design phase by providing Digital Human Modelling ergonomics expertise to ensure your designs consider the key areas of human-centered design and ergonomics.
Digital Human Modelling systems use inverse kinematics to recreate human characteristics in a three-dimensional world for Digital Design Validation.
The software enables the following:
A system for modeling ANY articulated figure
Representative human bodies
Real-time viewing environment
Complete animation and task simulation systems

Try before you buy / Procurement practice
How does your organisation prevent getting duped by vendors? There are lots of hidden traps, such as vendor-friendly standards that enable vendors to pass a particular standard that is not applicable to your own workplace (e.g. free air testing of power tools to record vibration levels, completely different levels are recorded when metal is cut).
Does your organisation invite customers or the workforce to try out new products in a representative trial scenario, before they are purchased? Are you sure that your employees can use the equipment in question?
Digital Human Modelling ergonomics can help to ensure a 'Right first-time approach'.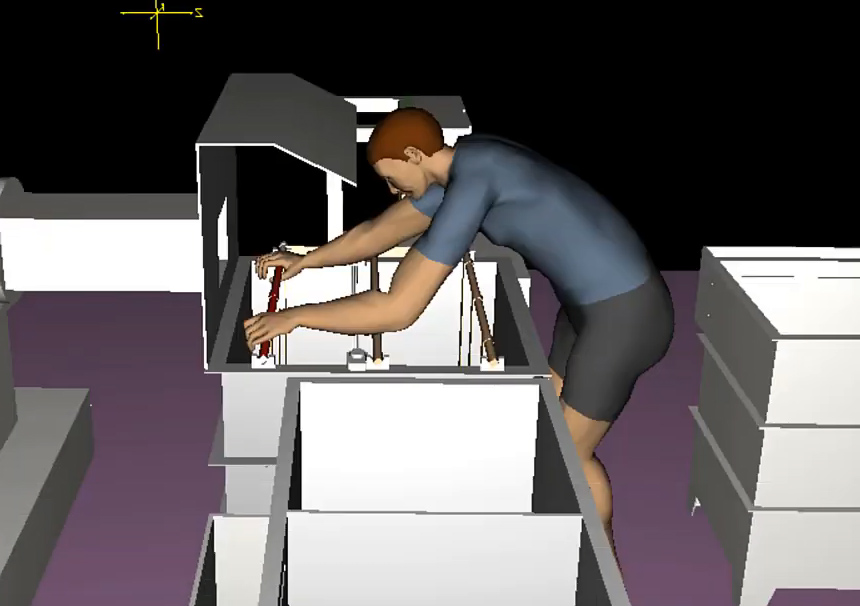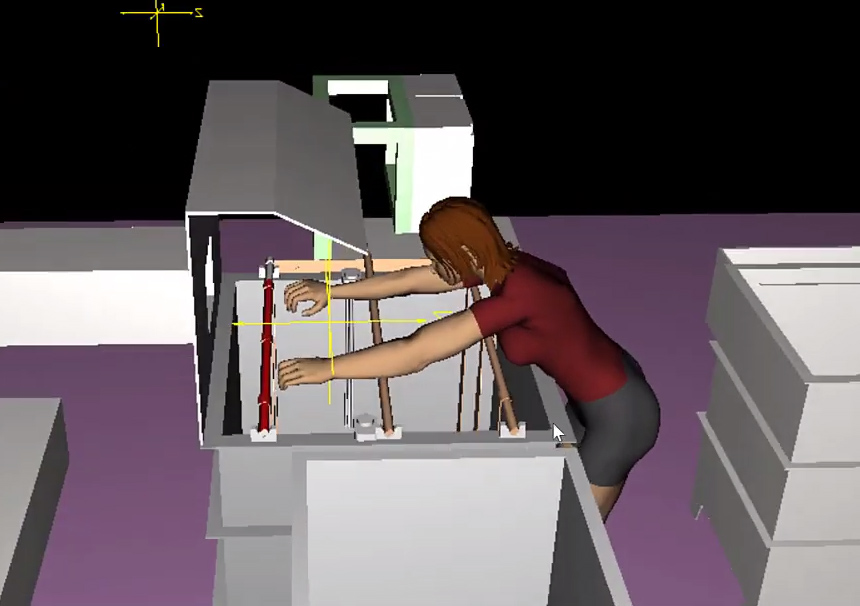 External pressures from the marketplace and competition are constantly changing and organisations need to adapt to survive.
Critical to this adaption is having tools that provide an early warning of how potential changes will influence your work force and their performance.
Digital Human Modelling is an essential tool for rapid cost-effective adaptation.

Email Us
A chartered ergonomist will be in touch to discuss your requirements.