Expert Witness Ergonomics and Human Factors
Morgan Maxwell provides expert witness Chartered Ergonomists who specialise in cases relating to work-related musculoskeletal disorders within industrial or office settings.
Examples of work-related musculoskeletal disorders include:
Manual handling
Repetitive strain Injury (RSI)
Upper limb disorders
Expert witness services provide consultancy for the claimant/pursuer or defendant/defender as single or joint experts.
Qualifications of expert witnesses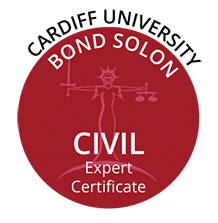 All Chartered Ergonomists expert witnesses have the following qualifications:
Registered as chartered with the Chartered Institute of Ergonomics and Human Factors (CIEHF)
Trained by Bond Salon, holding the Cardiff University Bond Solon Civil Expert Witness Certificate
Completion of expert reports
All expert witness reports are completed per Practice Direction 35 /CPR part 35.

Email Us
A chartered ergonomist will be in touch to discuss your requirements.