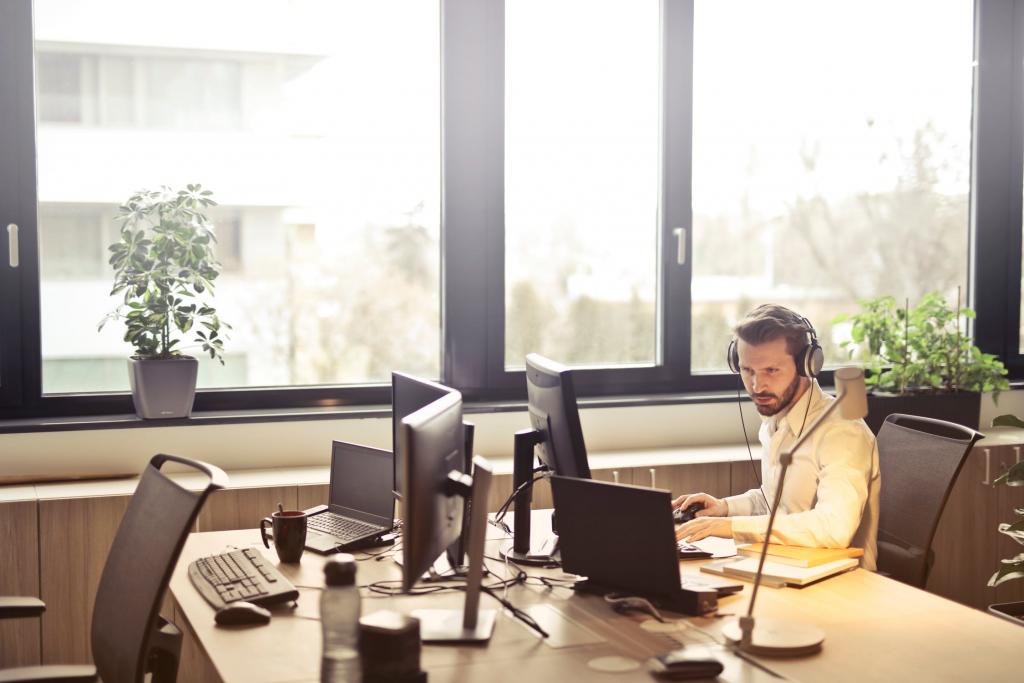 Risks of Being Sedentary at Work
Risks of Being Sedentary at Work
by Stephen Bowden, Chartered Ergonomist for Morgan Maxwell
Sedentary and Lack of Movement Lifestyle Risks
As a Chartered Ergonomist, I'm often asked by clients who work within offices how long they should sit or stand for at work. My first response is, "It's not how long you sit or stand for, it's how often you interrupt sitting or standing that is important".
Although standing will burn more calories than sitting as shown by Dr. Mark Benden (2011) at the Texas A & M Ergonomics Centre, standing is still a relatively sedentary posture. The human body is not designed to sit or stand all day, it is designed to move.
How many hours are you sitting every day? How many times do you get up per day/hour? These simple questions may seem unimportant but are key to reducing the risks of a number of chronic diseases associated with a sedentary lifestyle.
Research from the World Health Organisation estimates 3.325 million people die annually due to physical inactivity, making it the fourth leading cause of mortality. Research from the European prospective investigation into cancer and nutrition show that, out of 9.2 million deaths in Europe over 12 years, twice as many deaths were due to inactivity (676,000) as those from obesity (337,000).
Physical inactivity, or lack of moderate to vigorous physical activity, is strongly related to the main non-communicable diseases such as coronary heart disease, type 2 diabetes and certain types of cancer.
Interestingly, Blair (2009), followed 40,000 people to death over a 16 year period. Blair found that the leading cause of early death was low cardio respiratory fitness (CRF). Interestingly, the common diseases we are advised that are the main cause of early death are obesity, high cholesterol and diabetes which combined Blair found did not have the same risk as low CRF.
Blair also suggested that becoming moderately fit reduces chances of early death generally by 50%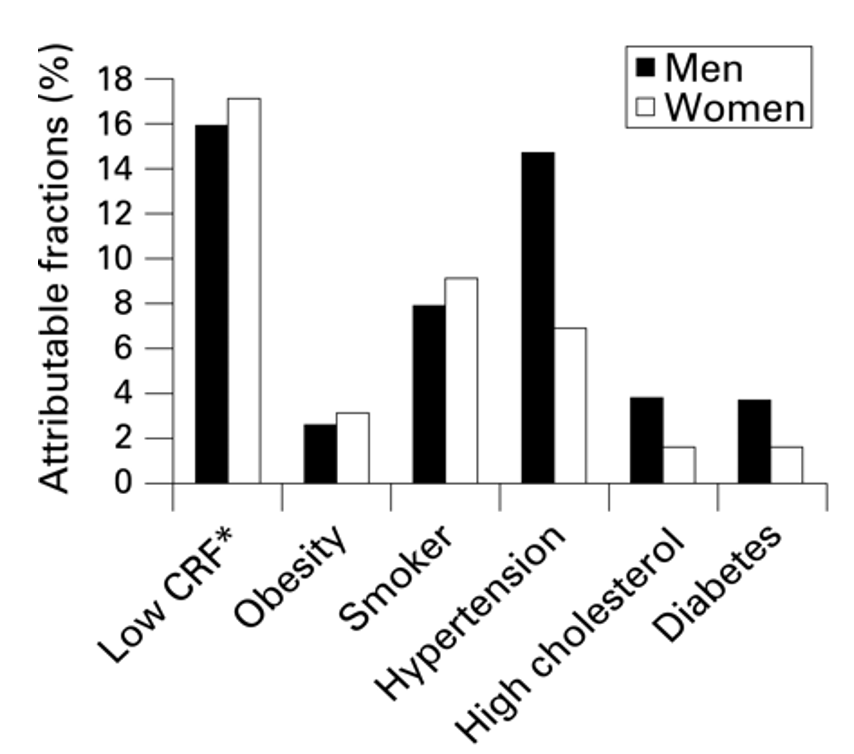 Image 1: Comparison of low cardio respiratory fitness (CRF) as a risk factor with other common diseases.
The research seems to be clear pointing to the fact that human beings needs to move away from a sedentary lifestyle to reduce the risk of many chronic diseases.
Modern technology has robbed us of normal everyday movements.
Joan Vernikos, a former Life Scientist at NASA has highlighted the importance of the human body working against gravity with low intensity high frequency movements. One of Vernikos's roles at NASA was to understand how the astronaut's anatomy and physiology performed in microgravity.
In microgravity, the human body is not exposed to the gravity we are used to living in on earth. The lack of exposure to gravity affects the human body examples of which are listed below:
Increase in bone density loss
Loss of muscle mass
Reduction in balance and coordination
Immune system suppression
Impact on blood pressure regulation
Cardio respiratory fitness affected
From the moment we are born, then moving into childhood and adulthood, we use gravity to develop physiology, form and function. The human body develops by working against gravity during activities such as playing, jumping skipping etc. In the modern world, as discussed, technology and our modern way of life has reduced the need for movement against gravity which affects the human body in a similar way to the astronaut's anatomy and physiology in micro gravity.
Joan Vernikos work showed that it takes at least 32 times (spread throughout the day) from sitting to standing to help reduce some of the risks associated with a sedentary lifestyle.
It seems that it's not the standing still that good for you its the movement against gravity that stimulates the body.
More and more studies are showing the negative effects of being sedentary even if you're physically fit and active. Rebecca Seguin, (2014), from Cornell University showed that more everyday movement such as movement inside and outside the house on top of exercise is important for maintaining health. She states "the assumption has been that if you're fit and physically active, that will protect you, even if you spend a huge amount of time sitting each day. In fact, in doing so you are far less protected from negative health effects of being sedentary that you realise".
Over the last 10-20 years modern technology and how we live has robbed us of normal everyday movements that were part of our ancestors daily lives. If we compare ourselves to our parents and grandparents we can clearly see our modern way of living does not require us to move as much as they did! Ask yourself the following questions:
How has your amount of movement per day changed since lock down?
When was the last time you needed to stand up to answer the landline phone?
How many lifts/elevators do you use compared to taking the stairs?
How many hours do you spend sitting at work/home?
Have you designed your workspace to reduce the need to get up?
How long is your commute? Are you sitting during your commute? Has your commute being affected by Covid 19?
Have you used online food shopping?
Have you considered buying such products and the Amazon Echo?
The above list as a timy example of how modern technology has robbed us of normal movements such as regularly going between sitting and standing. Where will the human race be in another 10 years if modern technology keeps removing the need for us to move?
Non Exercise Activity Thermogensis (NEAT)
Think about our ancestors 1000s of years ago. Did they go to the gym, did they ride bicycles or compete in triathlons? I would guess the answer to this question is no. Our ancestors carried out high frequency low intensity movements such as standing from sitting, sitting from standing, walking, harvesting and farming. The key words here are low intensity and high frequency movements which moves us nicely onto the subject called Non Exercise Activity Thermogenesis (NEAT). The bulk of energy we use up is not from the 30 minutes run of an evening it is from all of the small NEAT movements.
Non Exercise Activity Thermogenesis is a term coined by James Levine an exercise physiologist at the Mayo Clinic in Rochester, Minnesota. NEAT is the energy we use each day for everything excluding sleeping, eating, or sport like activities.
Dr James Levine showed that NEAT varies substantially between people by up to 2000 kcal per day. Other interesting facts around NEAT inlcude:
If obese individuals were to adopt the lean "NEAT-o-type" they could potentially expend an additional 350 kcal per day.
NEAT suppresses the hunger hormone Leptin.
Summary
The human body is designed to move all day from the moment we wake up to the point we go to bed. At work whether it be in the office or at home try to move between sitting and standing as often as possible (Vernikos recommends at least 32 times).
Try to add the low intensity high frequency movements on top of any cardio vascular exercise you participate in.
NEAT movements can burn an incredible amount of Kcal per day. Take advantage of any opportunity you get to move as they add up over the day, week, month and year.
Need help with your MSD/RSI/Ergonomic Risk Assessment and overall MSD prevention and ergonomics improvement process? Contact Morgan Maxwell today to speak with a Chartered Ergonomist. We can help you identify the right ergonomic risk assessment, checklist, tool, or evaluation for the job. If you're unsure whether you need a Chartered Ergonomist's expertise, see our blog post first: What is a Chartered Ergonomist?, and drop us a line with any questions.